The most competitive waterproof case sport cam X5K LITE
The most competitive waterproof case sport cam X5K LITE
This X5K LITE is the new appearance action camera and the best price model among the waterproof body series.
There are 3 color cases optional: green, blue, and black. It is a Groovy green case so its style is towards Extreme sports, Wilderness camping, Wilderness hiking, and Bird watching. Look for wildlife tracks.
And this camera with the LED light, can record color video at night, what's more, it can flash as the SOS light.
Also, the camera is light and easy to carry, moreover, there is a hole on the camera for a sling so that the user can wear the camera on his neck which is good for them to release his hands.
·Build-in WIFI, the APP is XDV
·Build-in battery, 1150mA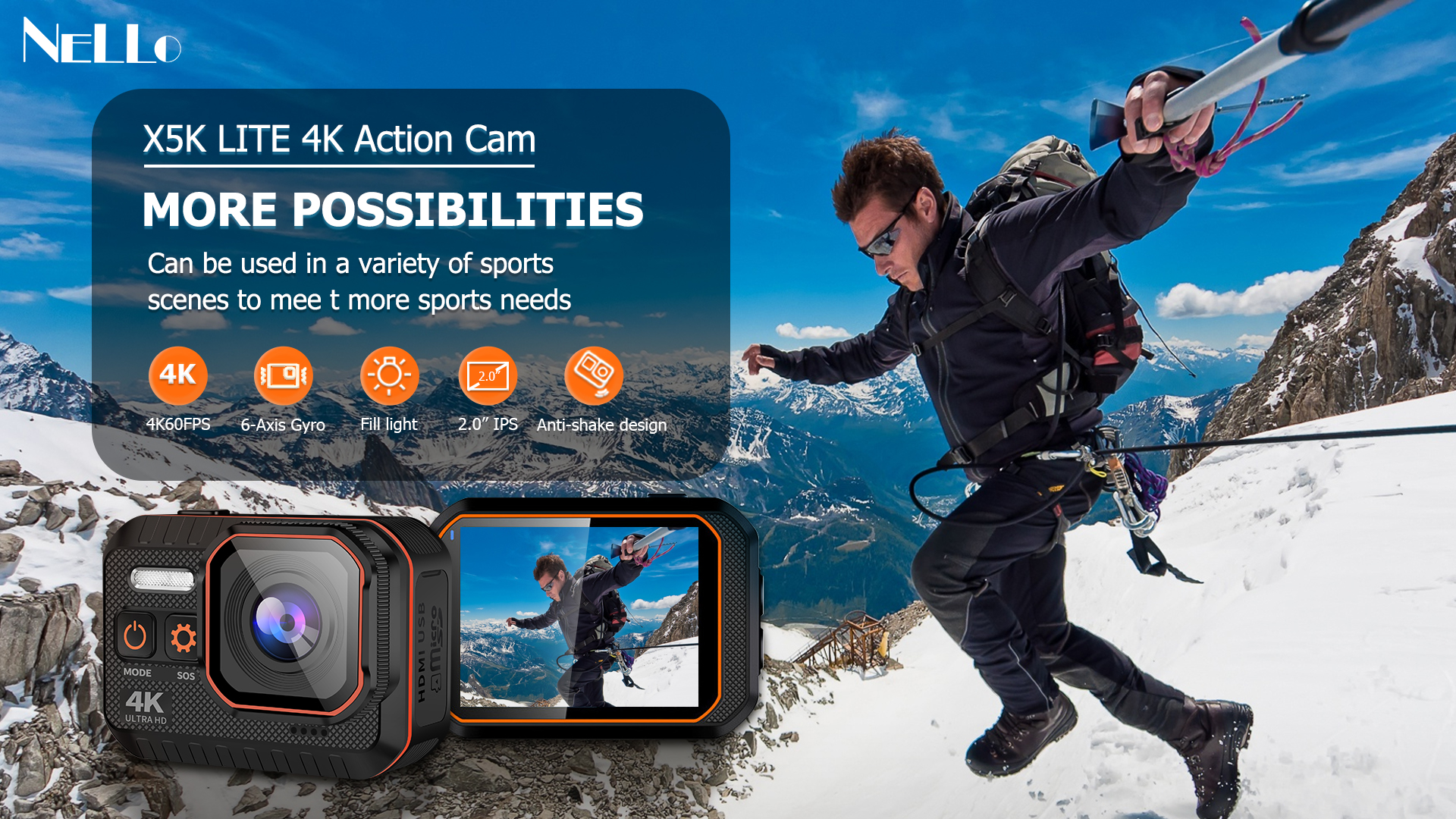 ·
To show more features of this model, here to summary the X5K LITE Selling points:
1.The new appearance,case new 1/4 screws for the tripod.
2.With LED flash, can record the color video at night. And there are 4 modes: can be the light /the SOS light/ can always on/can flash .
3.Battery build in; 1150mAh large battery capacity, work long hour
4.Quick operate and easy to switch the menu
5.Light and easy to carry
6.As the kids camera , with the hole for sling
7.Color optional: green, blue, and blackand support customized color
8.The price is good compare to the video resolution and the waterproof case
9.Wifi build in, XDV APP, which can share video via mobile phone
10.4k60fps resolution, the Ultra clear resolution
11.Body waterproof 5M, no need the waterproof case and it can use underwater 5M.
12.Can support external Microphone
If you don't have the waterproof case model, this will be a good choice.